Below are some images from Aspen Winds' collaboration with the Nova Chamber Music series. To read more about our experience, see Sally Humphreys's blog post!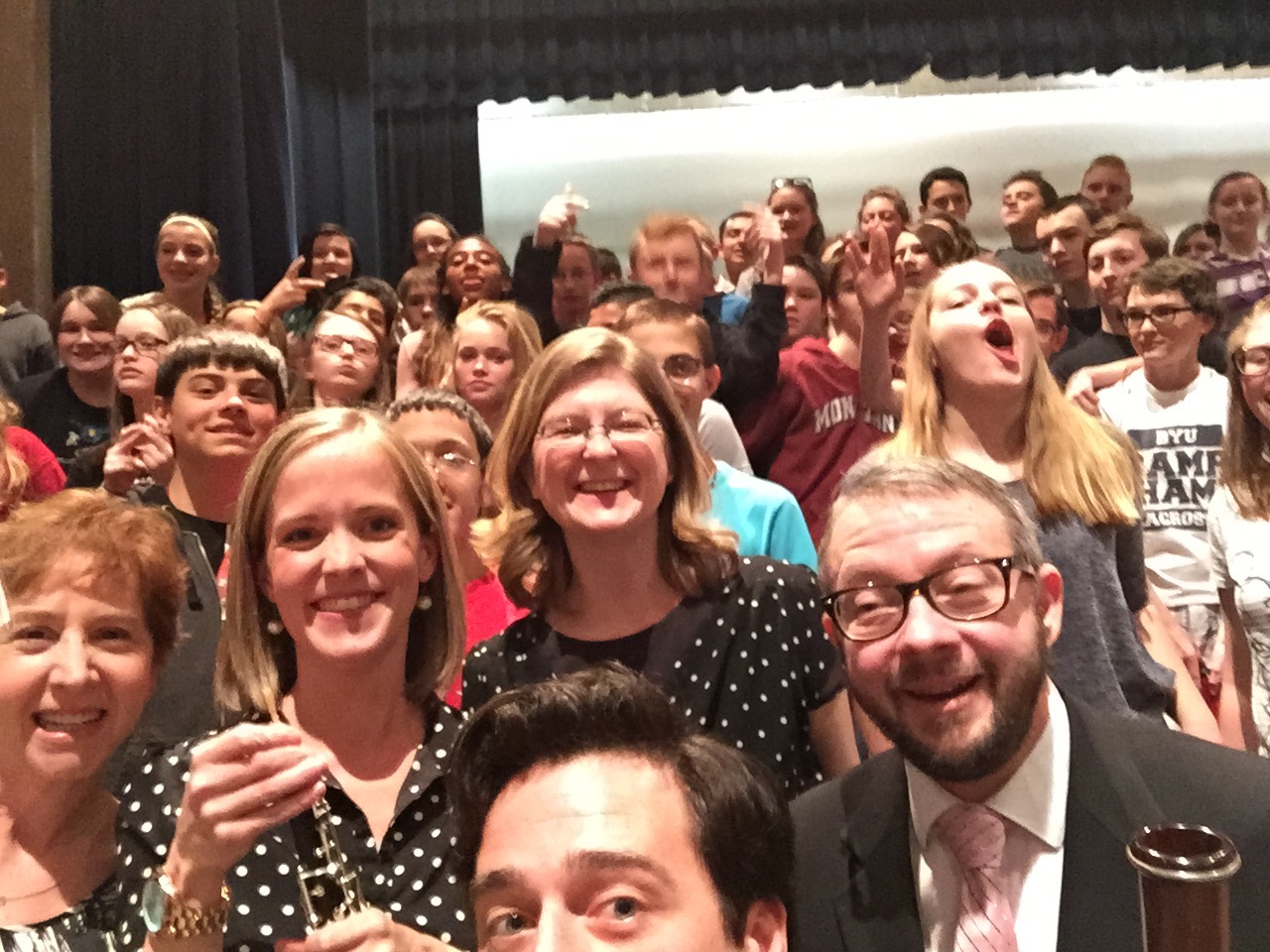 Aspen Winds performed in a wide variety of venues. Some of our favorites included the Mighty Five National Parks tour with the Utah Symphony, on the air with KBYU's radio program "Highway 89", in Salt Lake City's Gallivan Center with Excellence and the Community, and sharing story music show "The Fool of the World and the Flying Ship" with the Discovery Gateway Children's Museum, libraries and schools throughout Utah.
Our Roots
Aspen Winds first performance together, at the Springville Art Museum, April 30, 2011. Stephanie Simper, oboe, Amy Gabbitas, clarinet, and Maria Heward, piano, performed Paul Gilson Trio, Edoard estenay Trio, "For Good" from Wicked, and "The Lord is My Shepherd".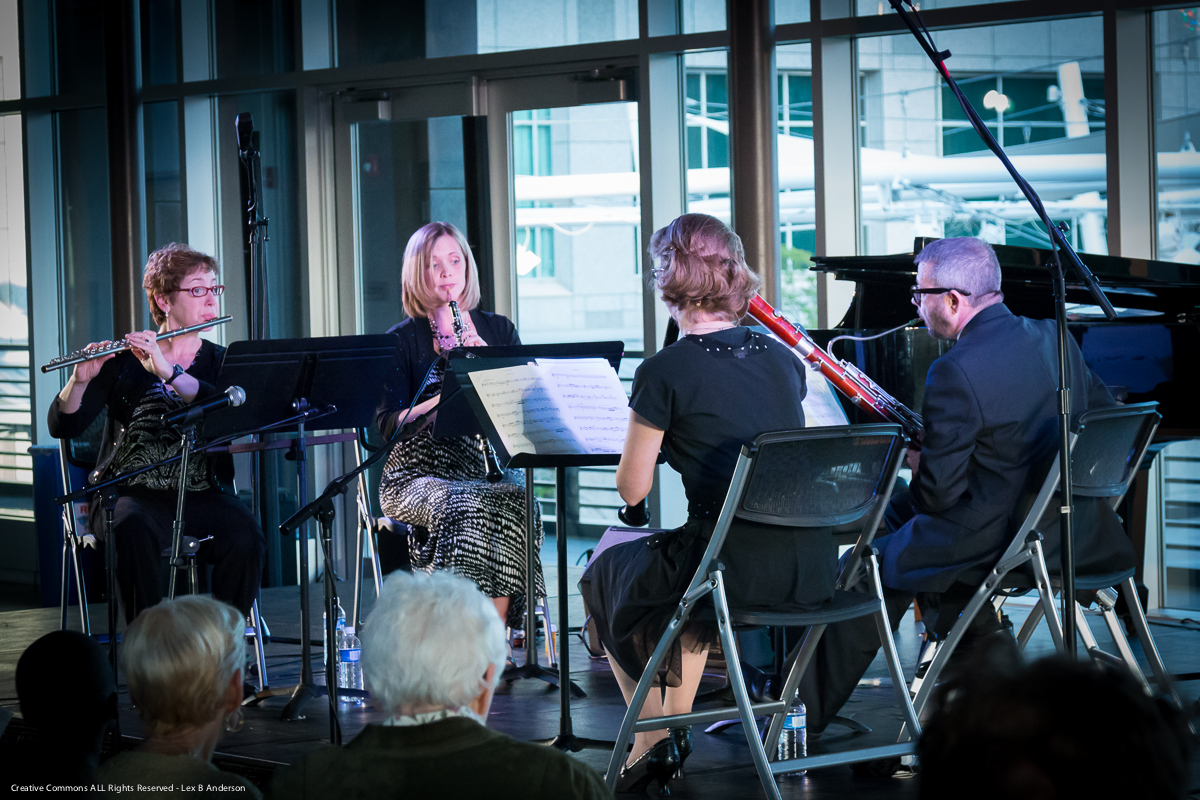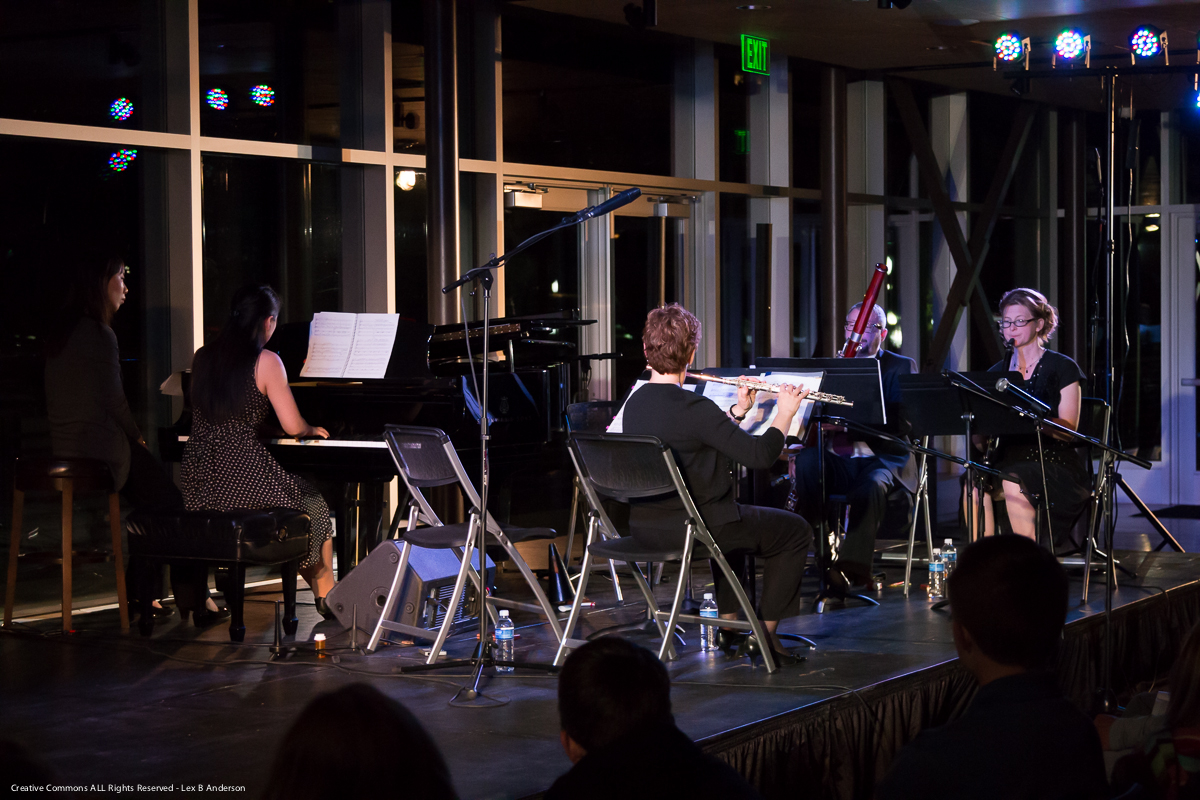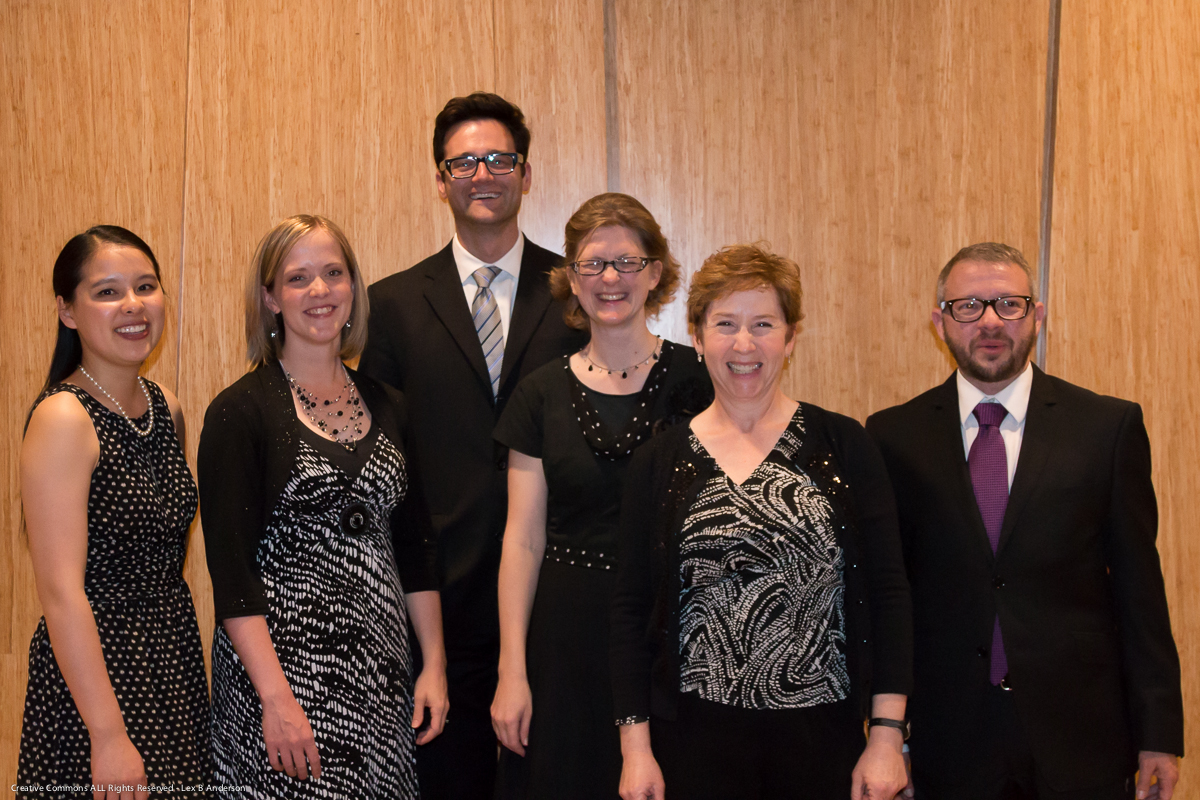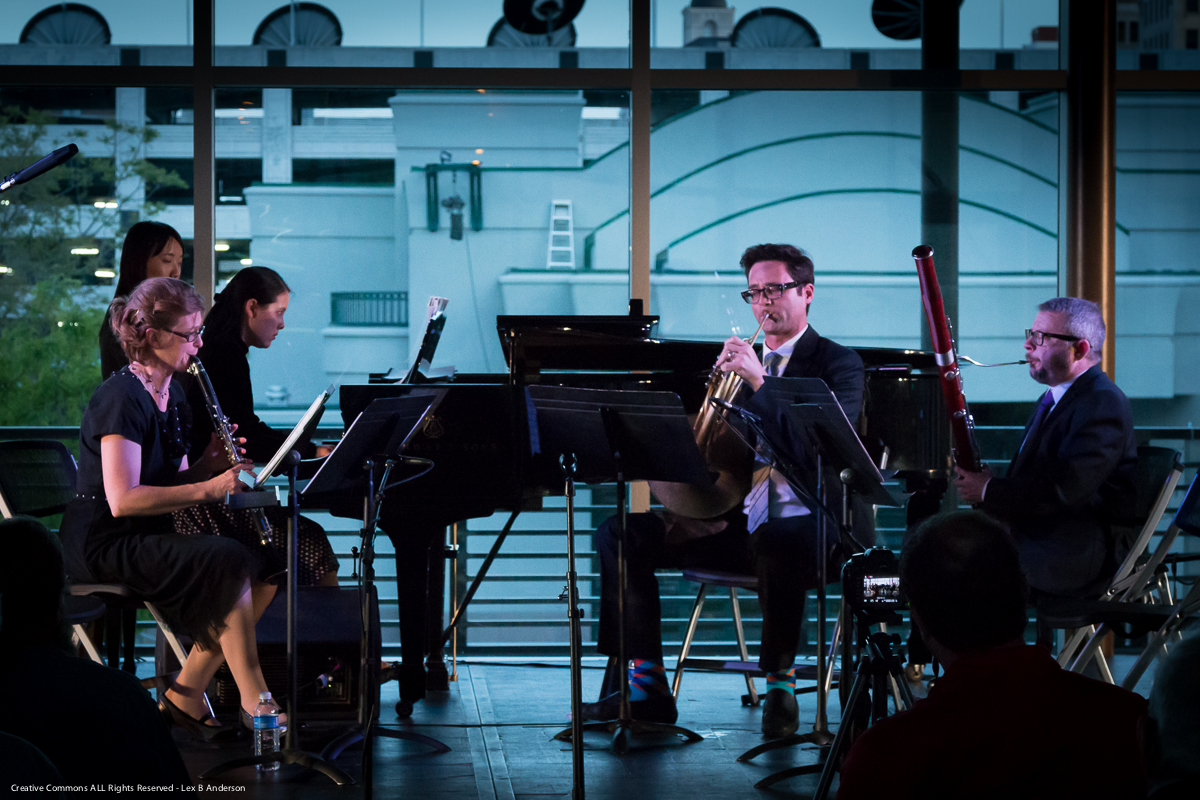 Our early concert included Rubber Duckies, REAL Salt Lake "Star Spangled Banner" audition, Art Days on Capitol Hill, and the Weber State Storytelling Festival. (Our love of fun props to engage young audiences still continues to the present.)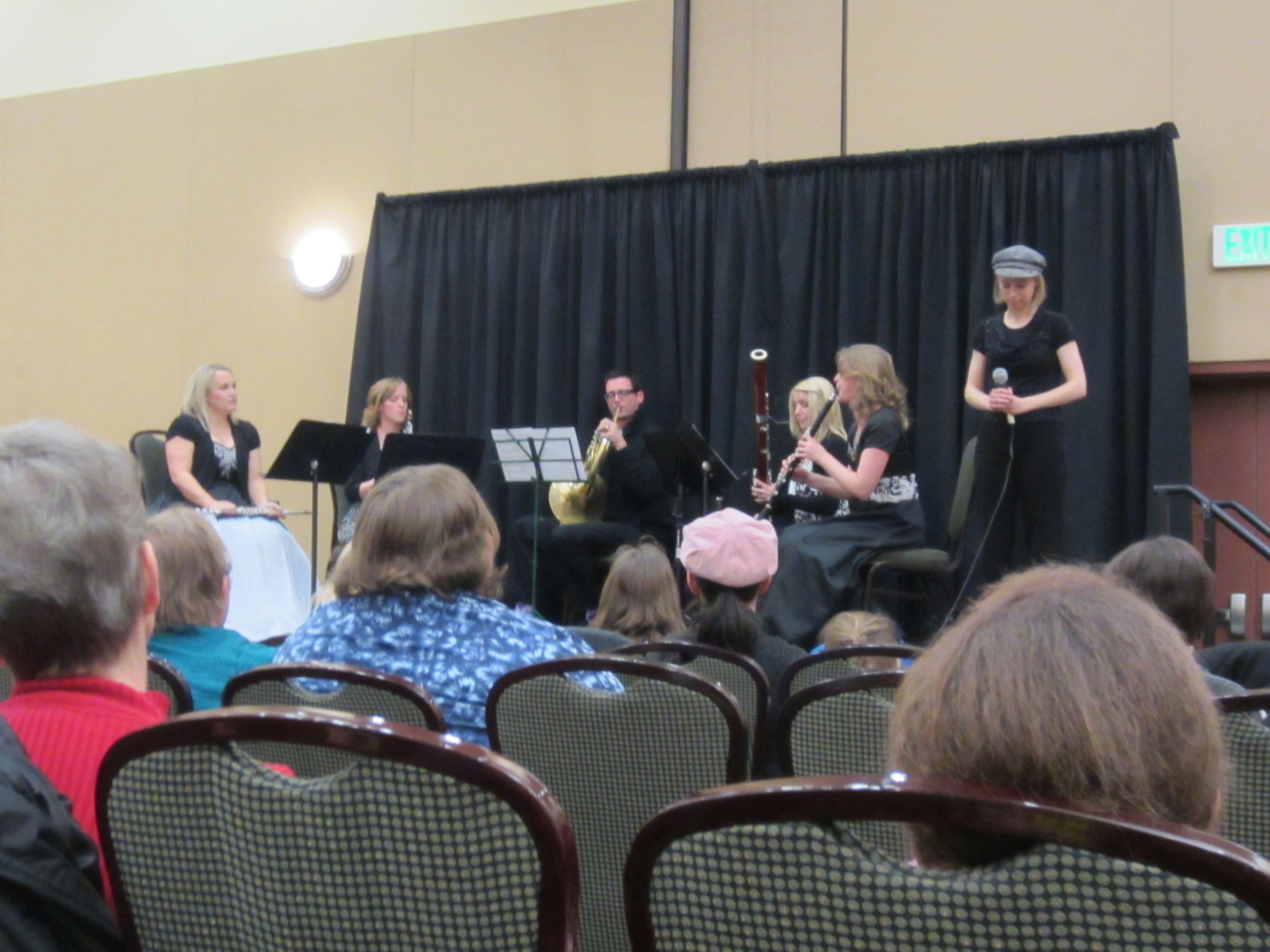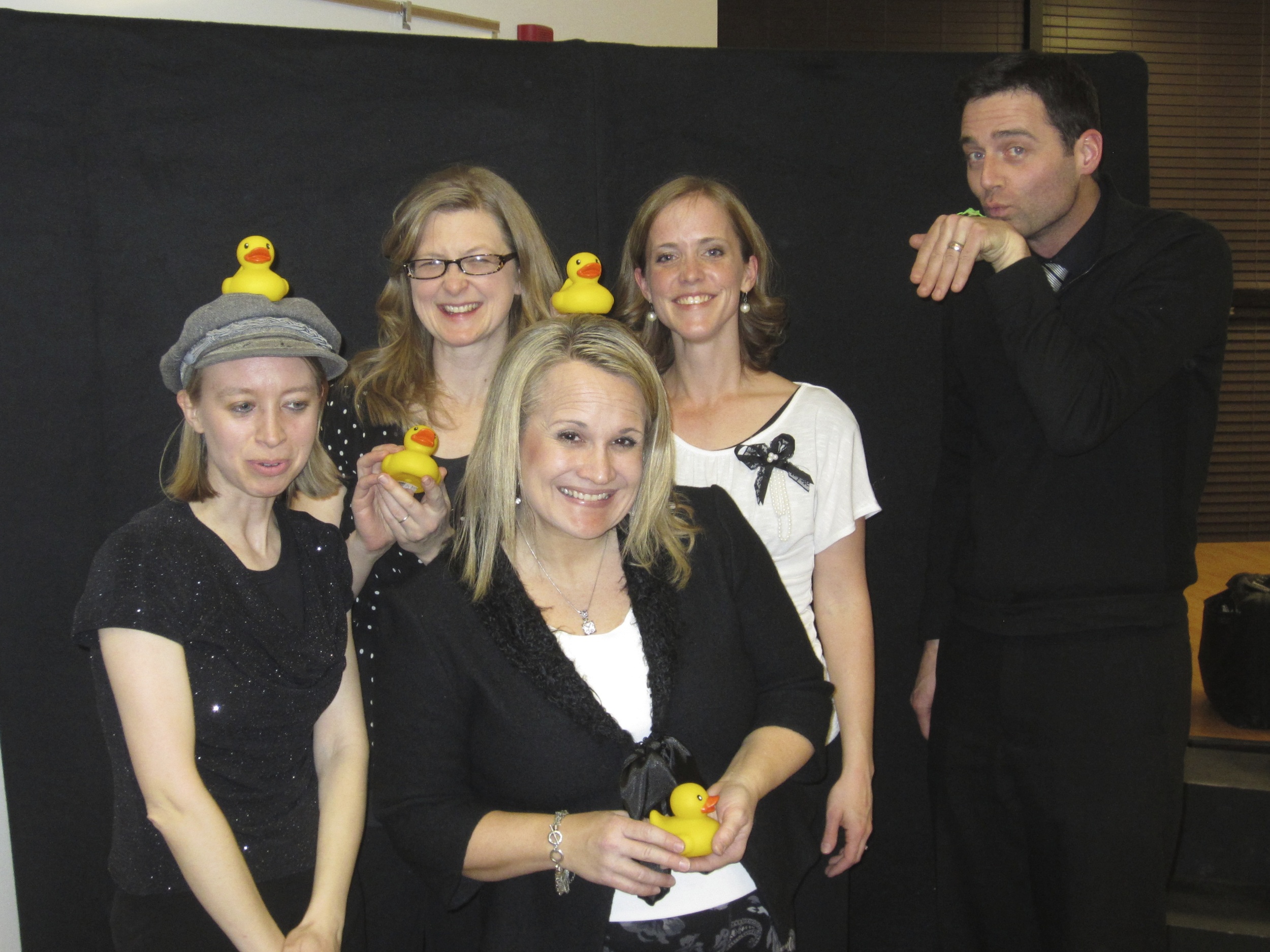 Summerhays Music of Orem joined Aspen Winds for their performance of "Peter and the Wolf and Other Story Music" October 4, 2012 to give kids a hands on opportunity to be musicians themselves.